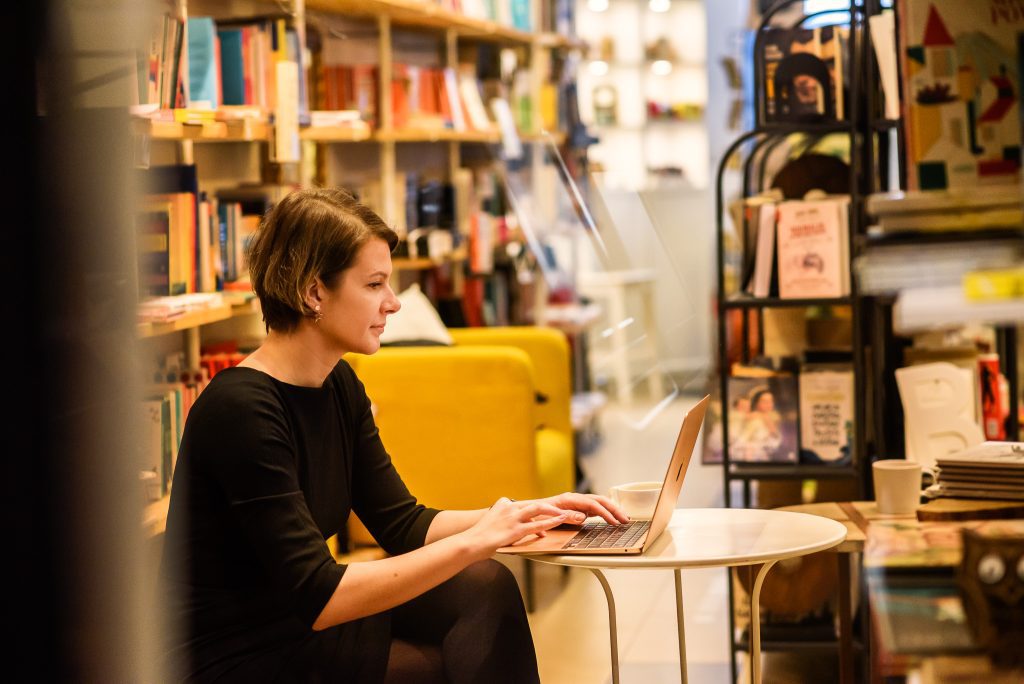 Looking to publish quality long-form content that makes you stand out? Captivating copy that tells a story? Web content that speaks in a natural, human language to an audience tired of the same old marketing clichés?
I'm Sabina Varga, a freelance copywriter, content writer, and content marketer with over 15 years of experience. With a background in journalism, a love of writing, and a curious mind, I create content that supports business goals, and not only fills up space.
I offer my services in English and Romanian.
Thought leadership content
Worried that your audience does not see you as relevant in your industry? Lacking the experience or time to translate your expertise into articles and eBooks? Help is here. I craft top-of-funnel content that positions you as a thought leader in your industry and attracts a steady flow of organic leads.
Top-ranking, insightful blog posts that boost brand recognition and build credibility
Compelling interviews with industry leaders that spark meaningful discussions
Valuable eBooks that offer practical solutions and convince clients to stick around
Engaging emails
Many businesses sit on long lists of precious contacts but struggle to communicate effectively. Sit on them long enough, and they become useless. From a simple welcome email sequence to more advanced nurture campaigns, you can easily grow your business with the right email marketing tactics. I can help put a plan together and write action-oriented email marketing sequences that educate and sell.
Expert tips for engaging with your audience
Catchy subject lines that improve open rates
Clear, concise, engaging email copy
Call to action suggestions that enhance CTR rates
Compelling website copy
I write web copy that drives traffic but also tells a story. Copy that generates leads through insights and benefits. Pages that help convert in a human and natural way. With an eye for detail and a good understanding of SEO best practices, I create web content that supports your business goals.
Homepage
Landing page
Product/Services page
Bio/About us
FAQs
Contact us
On point, fast delivery and on schedule! Sabina was very professional and detail oriented. She crafted a great tone and direction for our emails. I'm very happy with the content we received and we didn't even have to ask for a revision because Sabina understood the brief perfectly.

TOPOCOM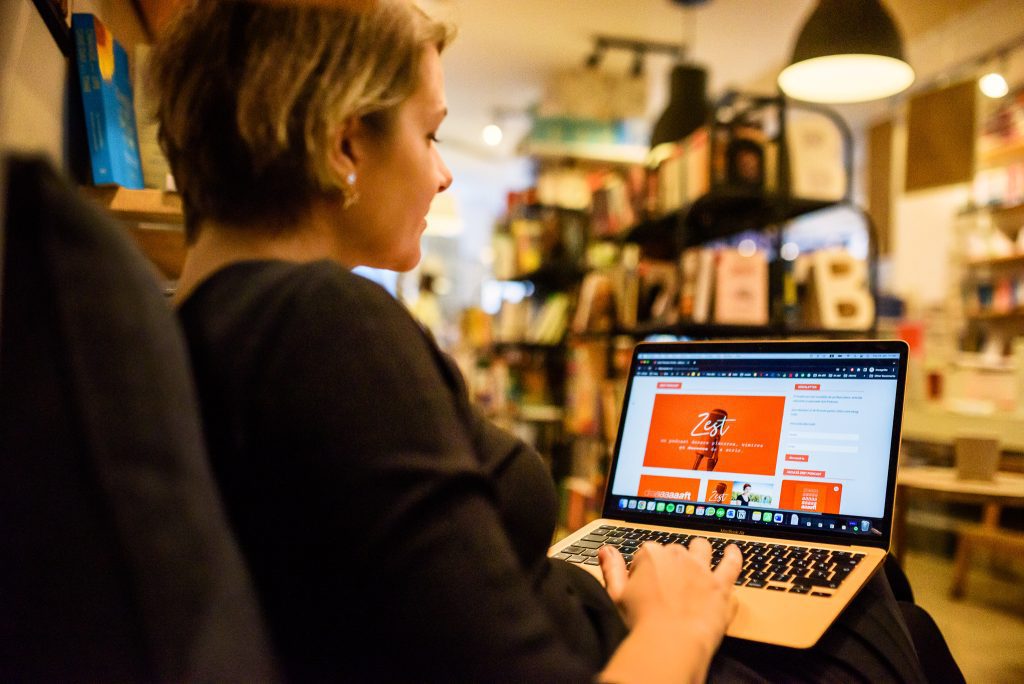 Industries
I have written for various industries along the way and I can adapt to the style and tone of voice of most businesses. However, I feel that I can bring the most value to B2B companies in the technology or digital marketing space.
Rates & Pricing
I prefer to bill by project or task. Hourly projects are an exception. I will provide a quote based on the details you provide.
What is included in the project rate?
Competitor and audience research
A benefit-driven approach, backed up by insights, studies, and expert quotes
On-page SEO optimization
Editing and proofreading
Two rounds of feedback
Best practices tailored to your business based on 15+ years of experience
How does it work?
You can get in touch using the contact form or directly at

sabina[at]blacusens[dot]ro

Submit a brief with project requirements or fill in a questionnaire I provide.
Agree on project quote and contractual terms.
I create an outline and send it for feedback.
I write the first draft (5 to 7 business days on average) and send it for review.
I revise the draft based on your comments.
Final approval and sign-off on the content.
Can I see samples of your work?
Let me know your industry and project details, and I will send relevant examples to help you decide if we are a good fit.
When can you start?
Depending on the existing workload, it can take 1-3 weeks before I can work on a new project. The sooner you contact me, the better.
For urgent projects (less than 1 week's notice), I apply a 20% priority fee on top of the project rate.
Highly recommend Sabina, she is so talented! She delivered the final product and I didn't even want a modification. That's rare. Everything went better than expected! So thankful!

Loredana Poenariu, Co-Founder Growspace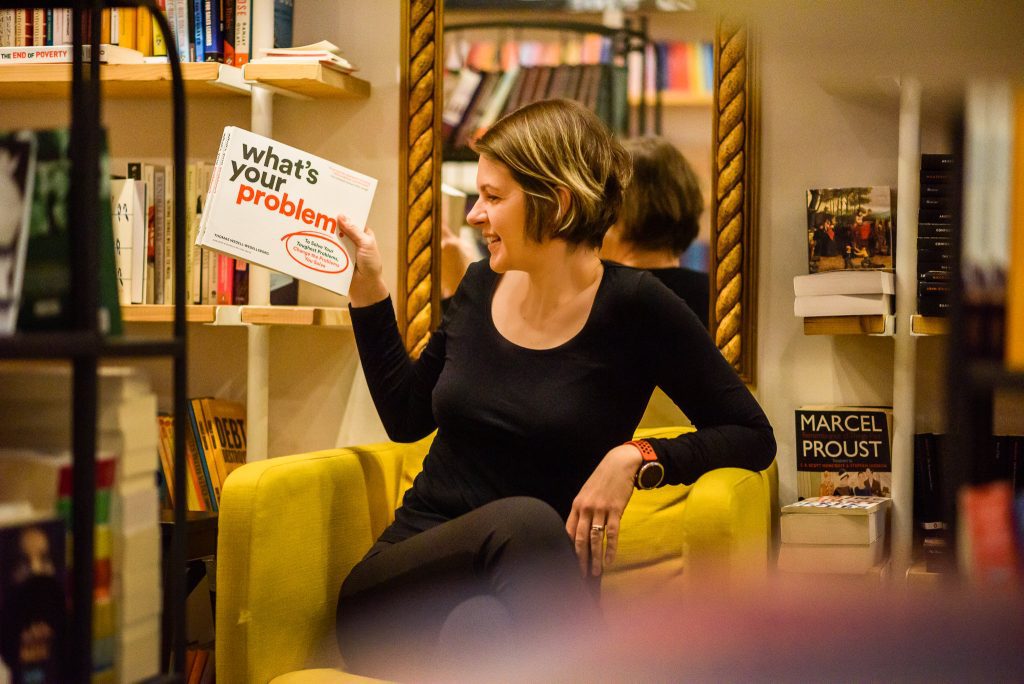 I can (only) fix your content problems
Writer at heart, I took some detours on the way, but could not stay away.
Born and raised in Suceava, I studied Political Science and Journalism in Bucharest and Communication Science in Amsterdam. After an internship at the European Parliament, I started working for online news outlets. Journalism thought me a lot about focus, concision, and working under pressure.
Enter the 2008-2009 recession, I shifted towards marketing and communication. A self-thought copywriter, I freelanced for a while before working in an advertising agency. Though I love writing short copy, I wanted to extend my skillset as a content marketer and did so for a few years at a SaaS company where I contributed to developing and implementing a content strategy from scratch.
With a passion for psychology, consumer behavior, and marketing in general, I experimented with the marketing director role but found I missed writing.
That's how I became a solopreneur driven by the wish to do what I love, bring value to clients, and have the freedom to choose where and how I work.
(It's on a beach, sipping good coffee. Some clichés are okay 🙂)